Week 8 home learning
Dear Year 4,
The glorious weather we have been enjoying seems to have gone on it's holidays… I hope it hasn't stopped you enjoying time outside.
My favourite author (I bet you can't guess who!) has announced she is releasing a new book called The Ickabog. It is a children's story NOT about Harry Potter and doesn't include magic. (Have you guessed my favourite author yet? ;) ) But that isn't even the most exciting thing about it! She is releasing the book online for free for everyone to read! It is released chapter by chapter, so you can enjoy it over a long time.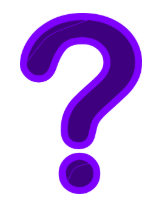 JK Rowling (OK, you got me! Who else could it have been??) also has a special favour to ask anyone who reads it. She wants children to illustrate it! Eventually, The Ickabog will be available as a real book but it needs illustrations. Here's the link to the book and information on how to submit your illustrations https://www.theickabog.com/home/. Don't forget to share them with school so I can see your ideas!
I hope you find this week's home learning interesting. We've got a new topic in geography this week: maps! I've also been enjoying the sound topic too. I hope you do too.
Keep up the hard work and stay safe,
Mrs Bevis