Week 8 home learning
Hi Year 2,
I hope you are all continuing to work hard with your home learning. How are you getting on with your joined up handwriting? Do you think that you are ready to use a pen yet?
For your learning this week, you have 3 pieces of English, your reading lesson is about Vincent van Gogh (he was the class artist that you studied in Reception). You are going to write a diary entry, imagining that you are Peter Rabbit and the narrow escape you had from Mr. McGregor's garden.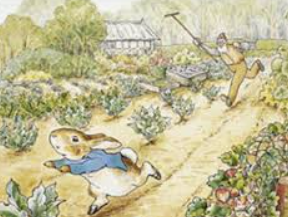 In maths you are going to be learning about measuring in cm and m and solving problems using these. In science, you will be finding out about which plants and animals live in the rainforest and in history you will be answering some historical questions about Queen Elizabeth II.
Let's hope the rain stops for the week ahead.
Take care and stay safe.
Mrs Smith