Week 8 home learning
Hello Year 1,
I hope you are getting on well with all your home learning activities. It is getting closer to my baby's due date and, over the past couple of weeks, I have been working closely with Miss Croxford over zoom to plan your home learning for the next few weeks. Although I feel sad that I have not been able to see you, I know that you will all continue to work hard on your home learning. I'll be checking Facebook so keep sending in pictures! 😊
Last week in your maths home learning you looked at coins, this week you are looking at notes. Ask your family if they have got any coins or notes around that they can show you to have a look at the real thing!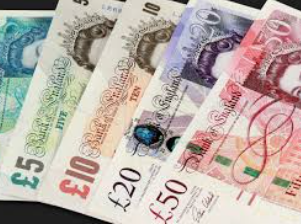 In English, you are learning to spell the days of the week. Write a diary for each day of the week about what you have been doing. This will be a really nice thing to share with the rest of the class when you are back together, but also nice to look back on in the future and remind yourself of some of the things that you have done during your time at home.
Take care,
Miss Williams