Week 5 home learning
Dear Year 4,
I hope you are all keeping well and staying safe. Unfortunately, the weather hasn't been quite as good this week but I've still managed to spend some time outside, doing my exercise and enjoying nature. I've also been working hard on a sewing project this weekend. It's been a labour of love that has taken me a very long time (years, in fact!).
Here's a photo of it so far: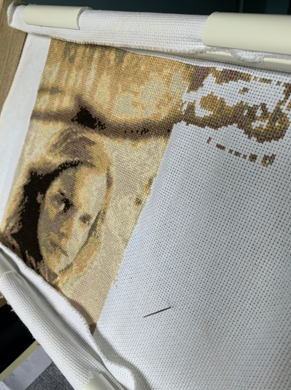 What do you think? Can you tell what stitch type I'm using?
In your home learning this week, there is some interesting science to do with classifying animals. You could come up with your own classification keys about your favourite animals. Be sure to let me know about your learning on the school's Facebook page. In English, I've chosen a story that I think you'll really like. It really made me chuckle!
Have you been practising your tables on Times Tables Rockstars? I hope so! I've been setting battles for you. Not just within Year 4, but against the other year groups. If you want Year 4 to win, you've got to play! I'll be checking to see how the battles are going throughout the week. Come on, Year 4!!!
Keep up the hard work and stay safe,
Mrs Bevis