School Uniform
We are very proud of our school uniform as it helps to makes our children feel part of our school community.
Our uniform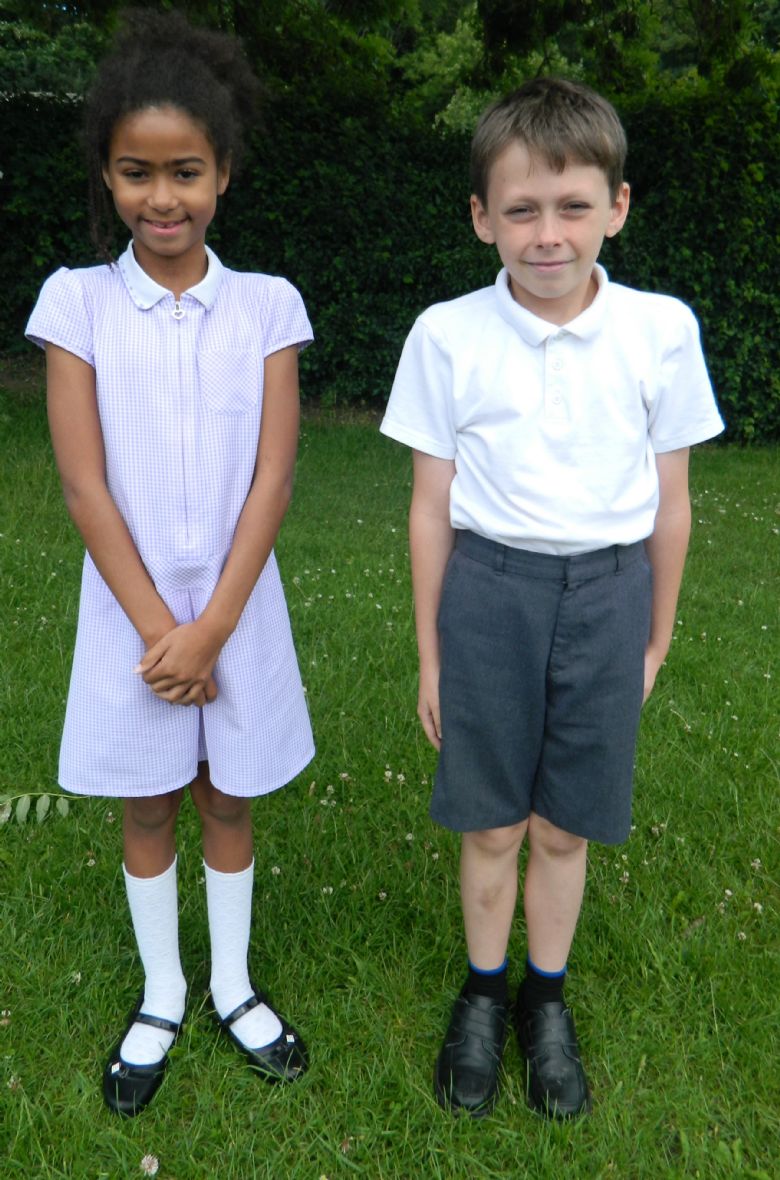 Summer Uniform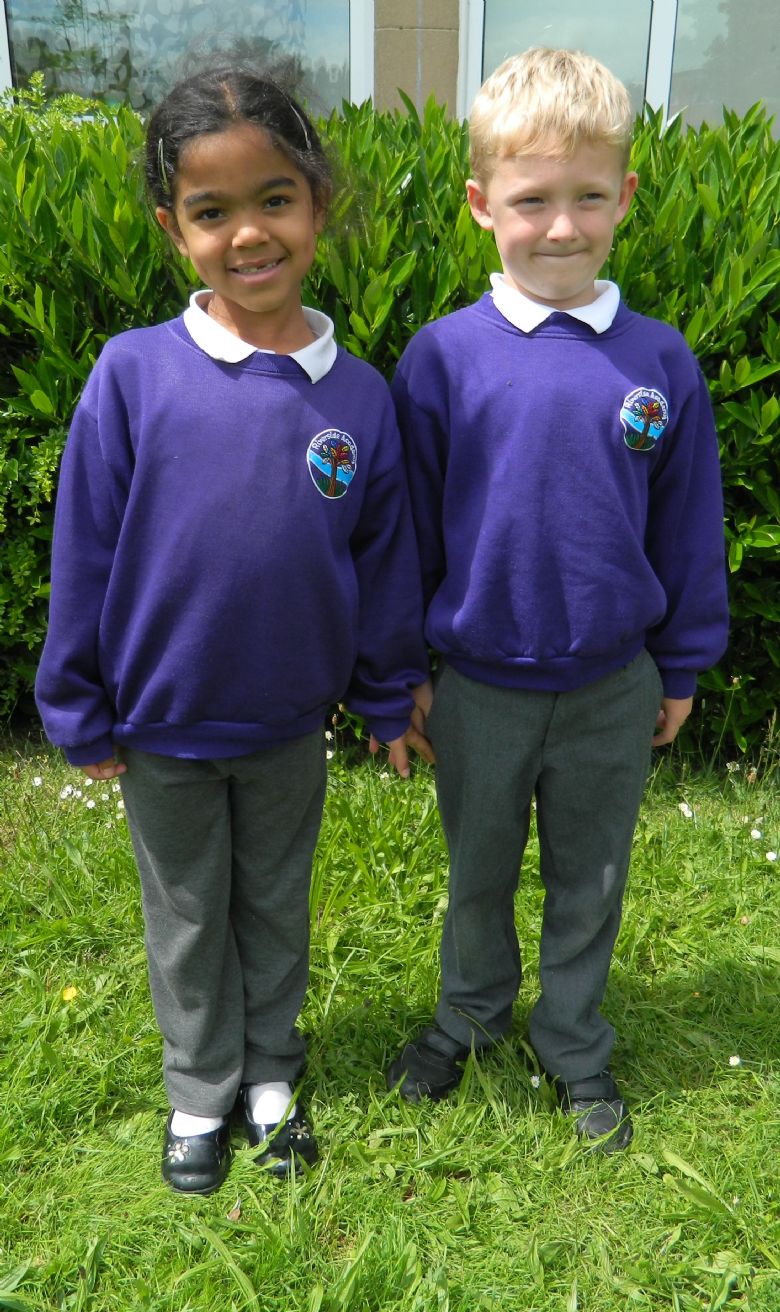 Winter Uniform
Boys
Dark grey or black trousers, dark grey or black shorts, purple sweatshirt, white shirt or polo shirt, black school shoes.
Girls
Dark grey skirt or black, dark grey or black trousers (for cold weather), purple cardigan or sweatshirt, white blouse or polo shirt, black school shoes with flat heels. Purple and white check dresses can be worn in the summer.
A school waterproof coat may be worn instead of a coat. The sweatshirt, polo shirt and book bag can be ordered from Brigade and the link to their website can be found at the bottom of this page.
For purchasing school trousers, skirts or dresses these can be sourced from your local clothing store.
PE Uniform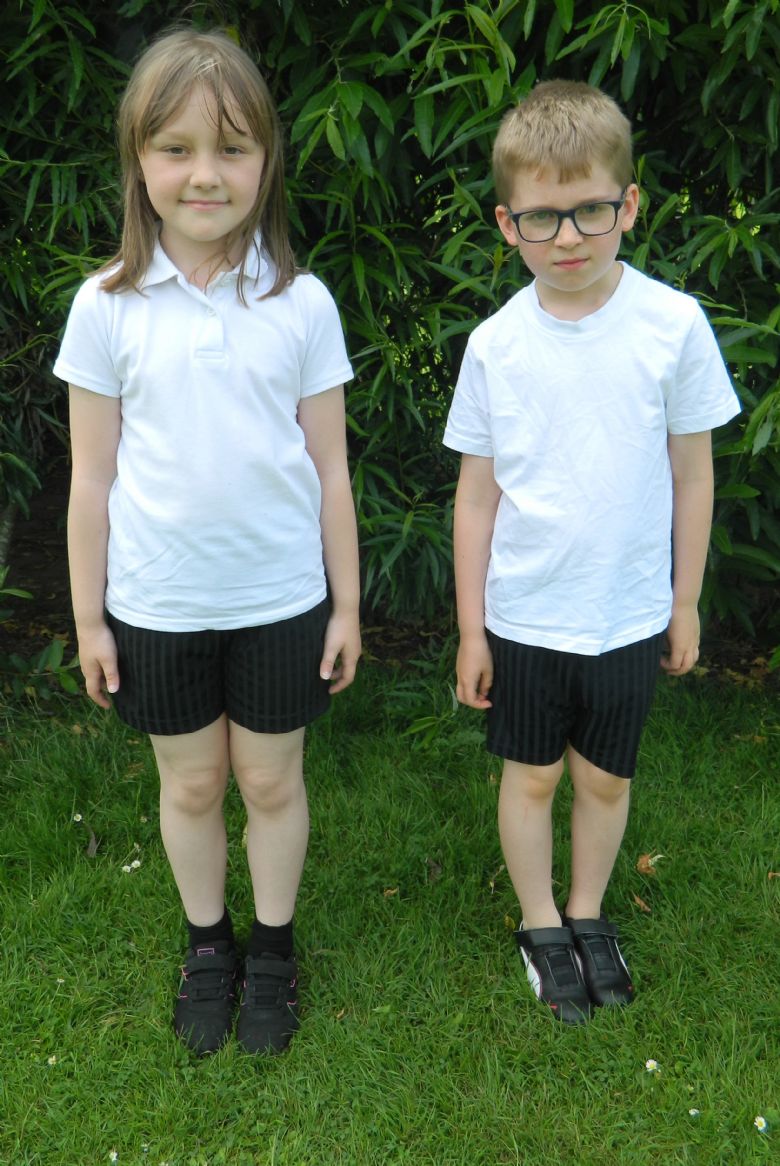 All children need a PE Kit comprising of: A white top, black shorts, pumps for indoor use and trainers for outdoor use. We ask that children do not wear the same footwear for PE and normal daily wear for health reasons. In the winter months children are permitted to wear tracksuit bottoms for games.
Please ensure all clothing is clearly marked with your child's name. This is for the benefit of both parents and school.
Jewellery and Hair
The only items that are considered appropriate are watches, and studs or sleepers worn in pierced ears (these must be removed for P.E. unless parents send a letter, which will release the school and governors from all legal responsibilities in case of injury). The school will not allow jewellery or cosmetics to be worn in school unless for cultural reasons and only if approved by the headteacher
Hair styles should emphasise tidiness and we do not allow extreme haircuts (such as shaved lines or heads). Hair should not be treated to alter its natural colouring and should not have designs shaved or coloured into it.