Riverside curriculum afternoons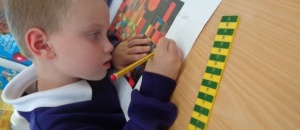 The children at Riverside Academy have shared their learning with parents and carers during curriculum afternoons.
Lots of exciting learning opportunities have taken place this week:
Nursery and Reception explored their new outdoor learning environment
Year 1 went on an Autumn walk
Year 2 created a Warwick Castle print in the style of Paul Klee
Year 3 made different rock types using Starbursts
Year 4 have had a great time this afternoon learning how to create cherry blossom using watercolours.
Year 5 investigated the effects of water resistance
Year 6 created Anderson Shelters
The children have really enjoyed sharing their learning with their parents and carers and look forward to the next curriculum afternoon in January.