Gardening Club fruit and vegetable sale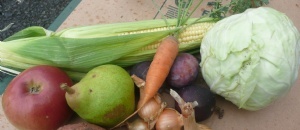 Gardening Club will be selling their harvested fruit and vegetables over the next few weeks.
Gardening club have been very busy harvesting lots of fruit and vegetables, which will be sold on Fridays after school. Produce includes: shallots, lettuce, cabbage, carrots, potatoes, apples, pears and raspberries. Information about Gardening Club sales will be sent out through text messages and our facebook page.