Year 4's Hadrian's Wall Visit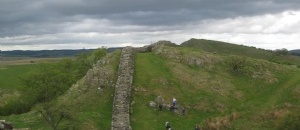 Year 4 visited Hadrian's Wall to enhance their learning about the historical site. They all enjoyed the visited.
Year 4 had the amazing opportunity to visit Hadrian's Wall for 3 days from 15th till 17th May. The visited a variety of different historical sites which were:
Houseteads Roman Fort
Vindolanda
Roman Army Museum
Hadrian's Wall
Corbridge Roman Town
Below are some photos from the visit.