Nursery News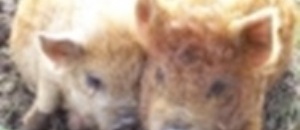 Exciting things have been happening in Nursery!
In Nursery we have been learning all about insects, animals and mini beasts!
We have been sorting and counting lots of plastic animals and mini beasts as well as making models of some of them.
We are now mini beast experts and can name, recognise and describe a range of insects and small creatures, such as butterflies and worms.
Our role play area has been transformed into a 'Hungry caterpillar café' where we are serving all sorts of tasty treats as enjoyed by Eric Carle's caterpillar. We even have some caterpillars of our own. We are being very gentle with them and watching as they grow. I wonder what colour butterflies they will turn into?
In our Outdoor Learning Area we have our own mini beast laboratory. We have been carefully observing snails, meal worms and locusts.
We are all very excited about our trip to Plantasia where we will be learning even more about all kinds of living things. Our day will include a min beast hunt, meeting lots of unusual animals such as alpacas and kune kune pigs.