Year 1
Welcome to Year 1!
Teaching team
The teaching team in Year 1 is Mrs McCubbin and Miss Billing.
To promote a love of reading and to inspire their writing, Year 1's class author is Julia Donalddon. Throughout the year, they will have the opportunity to read a range of his books including: The Gruffalo, Superworm, A Squash and a Squeeze.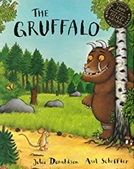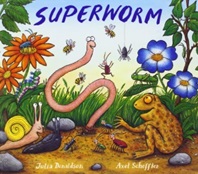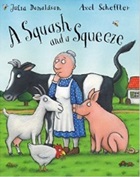 http://www.juliadonaldsonbooks.com/
We encourage the children to read a wide range of texts including traditional tales such as Little Red Riding Hood and the Gingerbread Man.
Our learning this term
In science this term Year 1 will be learning about different animal groups and the parts of the human body. We will use our science knowledge and apply our collaging skills to create a piece of animal work. Using the outdoor environment, we will be filming and presenting a weather report about autumn and winter.
In history, Year 1 will be creating simple timelines to show significant events that have happened in our lifetime.
When exploring our local area, Year 1 will be identifying and naming human and physical features. We will be developing our geography skills as we interpret simple maps and symbols.
In design and technology, we will be making a harvest soup using a range of different vegetables.
This term we will be learning about esafety and how to use the different parts of a computer correctly. We will learn about algorithms and spot mistakes in them to solve problems.
To find out more about what we are learning this term please view our long term plan.
To view our current learning for this term please follow the link to our photo albumn on facebook.
https://www.facebook.com/pg/Riverside-Academy-184562805218099/photos/?tab=album&album_id=1030810437259994&ref=page_internal